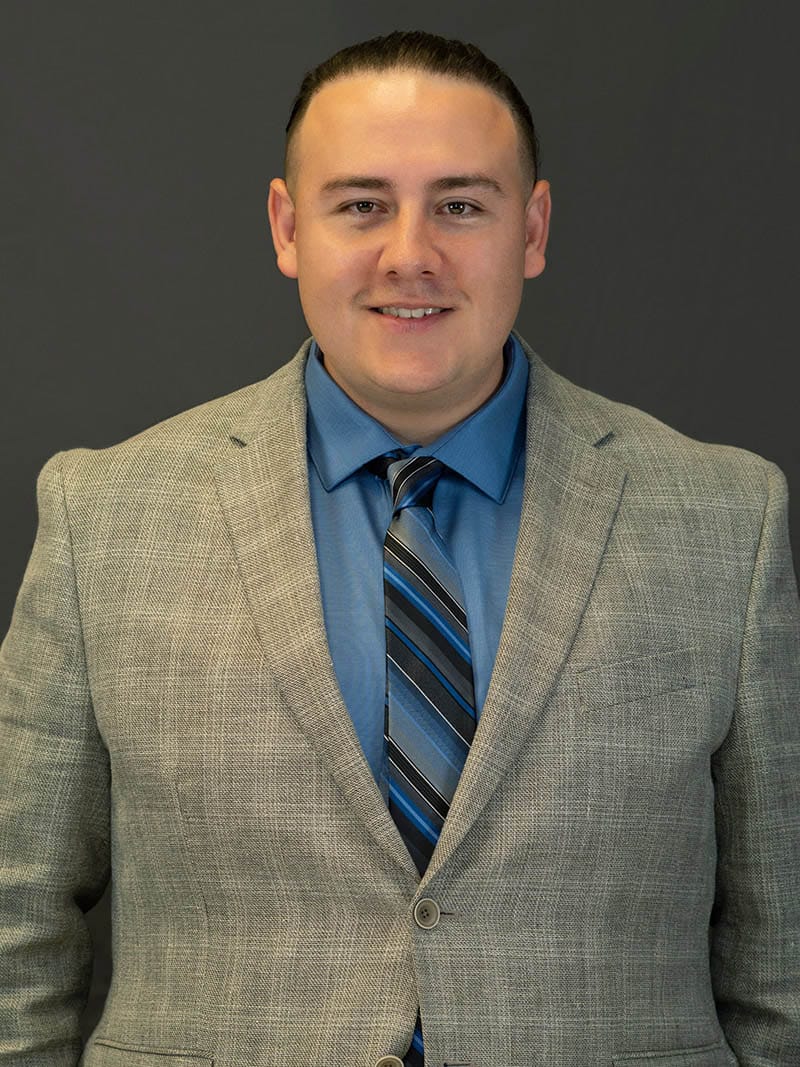 CIO, Business Development Manager
2937 W. Cypress Creek Rd, #101
Fort Lauderdale, FL 33309
As the Chief Information Officer at NTS, Julian is a man of many roles. His knowledge and resourcefulness is a strong factor in the expansion of the company. Leading the way technologically and digitally, Julian is always providing new resources and tools to keep NTS ahead of the curve. A few examples of tools Julian has created for NTS include our numerous custom automation programs, interactive interfaces for customers and partners, and our successful marketing tool collection named "NTS Connect". Included in NTS Connect is our proprietary CRM/TMS, launched in January 2023. Julian's creative and innovative leadership also facilitates multiple opportunities for those around him. This includes allowing the current marketing and sales team to expand their skill set, while also fostering new jobs in the community. He leads by example, not only finding new ways to improve the company but by showing each team member how dedication and perseverance can lead to success.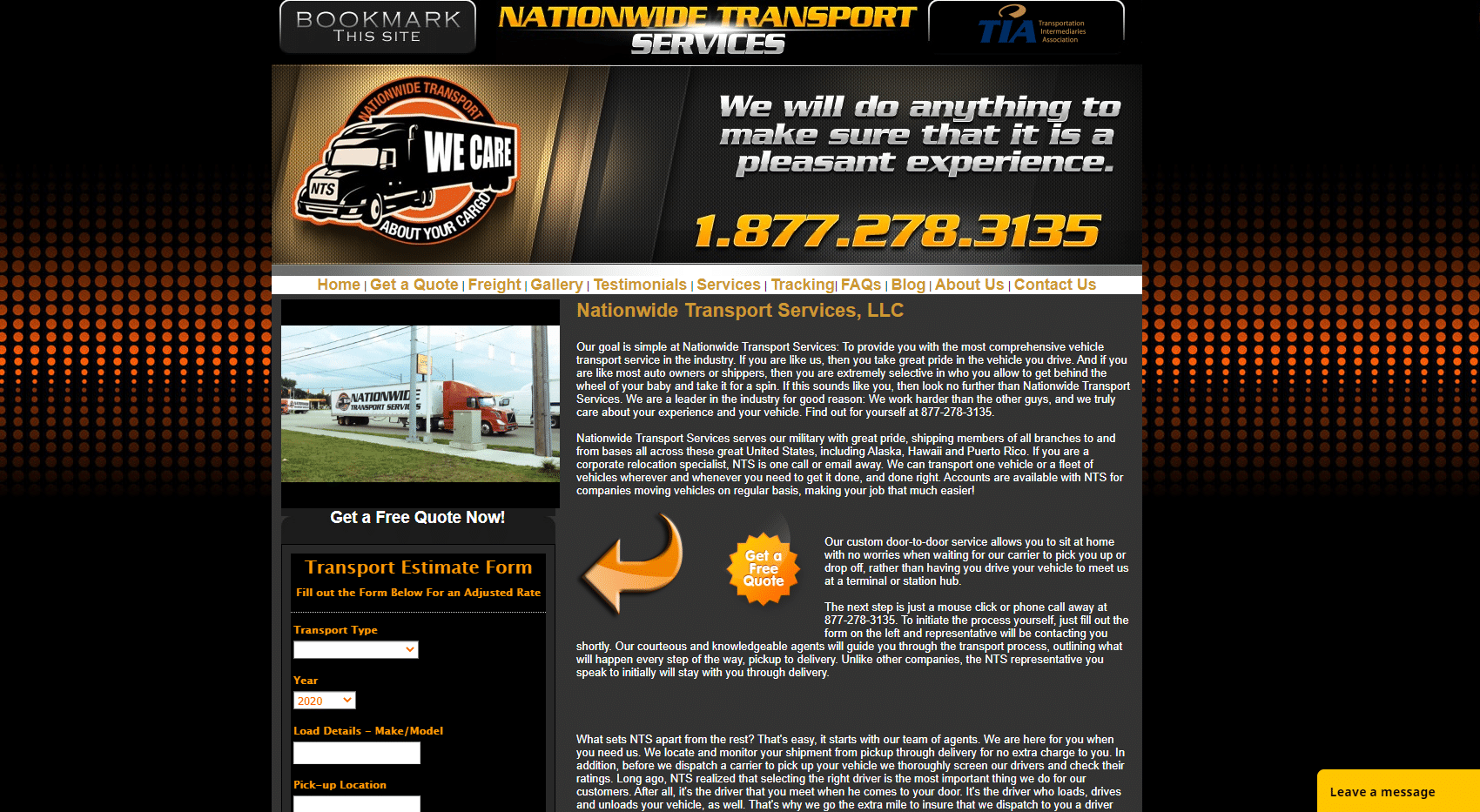 Nationwide Transport Services, LLC
www.nationwidetransportservices.com

Julian joined the NTS team in 2011. NTS had two offices, a small sales team in Fort Lauderdale, FL, and a small accounting team in Burlington, KY. When Julian joined NTS, he used his skills by implementing strong and creative SEO strategies. This created a large influx of clients. The phones rang off the hook, and to accommodate the business increase, NTS expanded. We hired many logistics agents and opened new branches in Florida, California, and Kentucky. Julian is a constant key component of the success and growth of NTS. He has grown from the SEO & SEM Strategist, to the digital project manager, and now he is the Manager of all Business Development and CIO of Nationwide Transport Services. Julian continues to create innovative strategies, while managing a successful team of web developers, SEO strategists, marketing personnel, and agents at their Fort Lauderdale Corporate Office.
Heavy Haulers
HeavyHaulers.com
Created in 2015.

Julian's vision for NTS expanded beyond vehicle transportation. NTS had already begun transporting heavy equipment, heavy vehicles, international freight, and more. Seeing an opportunity, Julian developed a new branch of NTS dedicated to clients with heavy machinery and equipment transport needs. Most heavy loads require special oversize or wide load permits, along with specific route mapping. Julian used Heavy Haulers to show clients we are knowledgeable, experienced, and the best company to haul their freight. NTS expanded again, growing our agent pool and opening more offices in Florida to accommodate our well-known brand HeavyHaulers.com.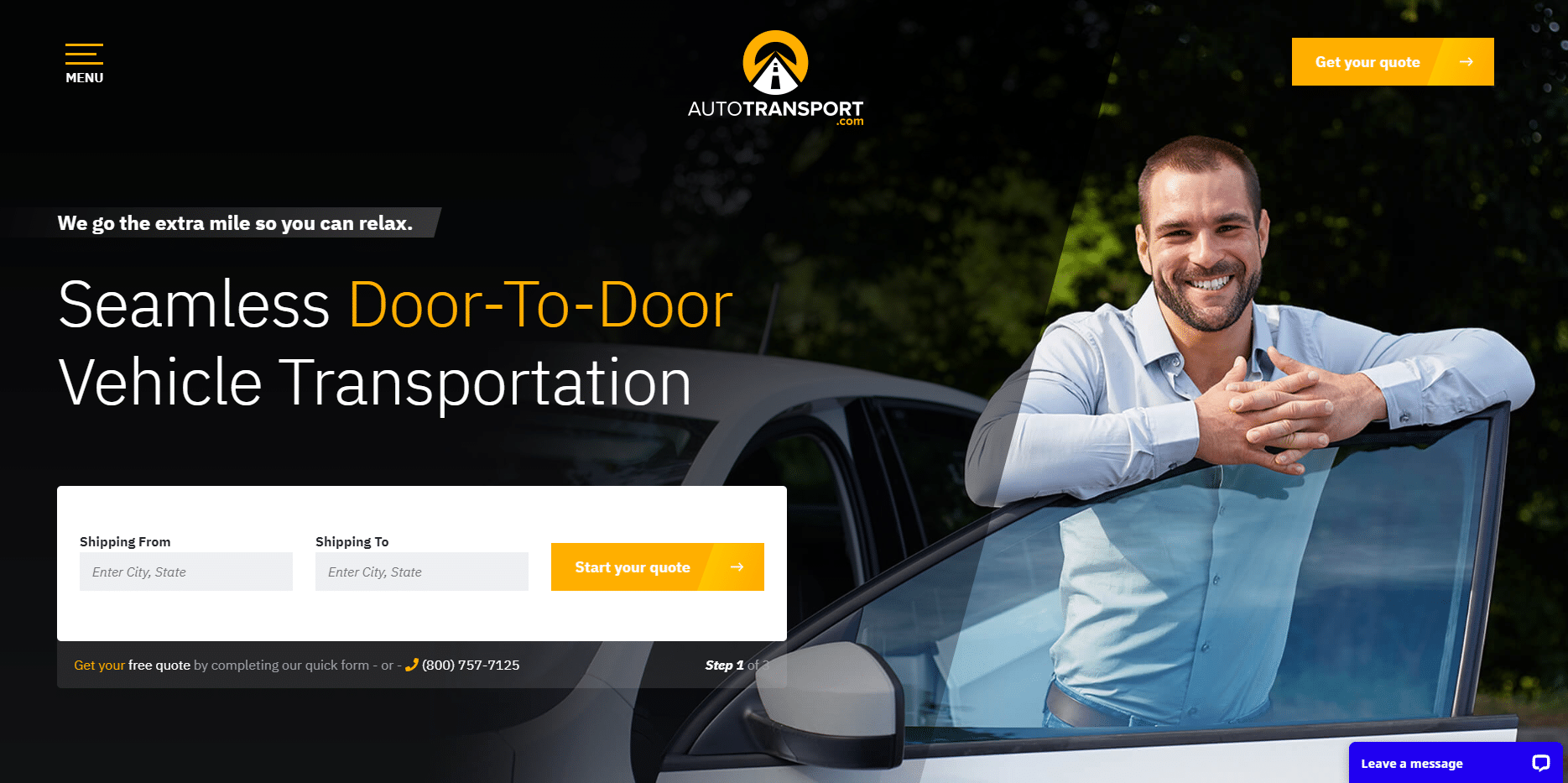 AutoTransport.com
www.AutoTransport.com

Julian leads our newest division, AutoTransport.com with powerful strategies and creative solutions. NTS funnels all automotive marketing efforts to this website for the best dedicated car shipping solutions in the industry. Julian not only leads the way in marketing, but guides the developers on the website build and ongoing user experience of the site. He's always looking for fresh ways to provide the best car transport services to our clients.
Tractor Transport
TractorTransport.com
Created in January 2016.

Julian held the title of project and business development manager NTS during this time. This made him responsible for creating new business funnels and strategizing new marketing opportunities each year. With information from our analytics, Julian realized we had a large client base transporting farm and agricultural equipment. Seeing a new opportunity, Julian created a website dedicated to this specific niche. Some may have seen it as a risk, but it paid off. TractorTransport.com is one of our most successful divisions and a well-known name among the agricultural and farming communities.
Total Car Shipping Inc.
TotalCarShipping.com
MC: 585782
Acquired in 2012

By 2012, NTS had become a leader in the auto transport industry. We did and still handle each transport with care, because we want our clients to have a quality transport experience. With such a powerful position in the transport industry, we acquired Total Car Shipping, Inc (TCS), in Hollywood, Florida. With Julian's guidance, NTS implemented our successful strategies with the new team of agents and their clients. The Total Car Shipping, Inc division saw a quick boost in revenue and reputation. Members from the original TCS merge in 2012 still work in NTS offices today.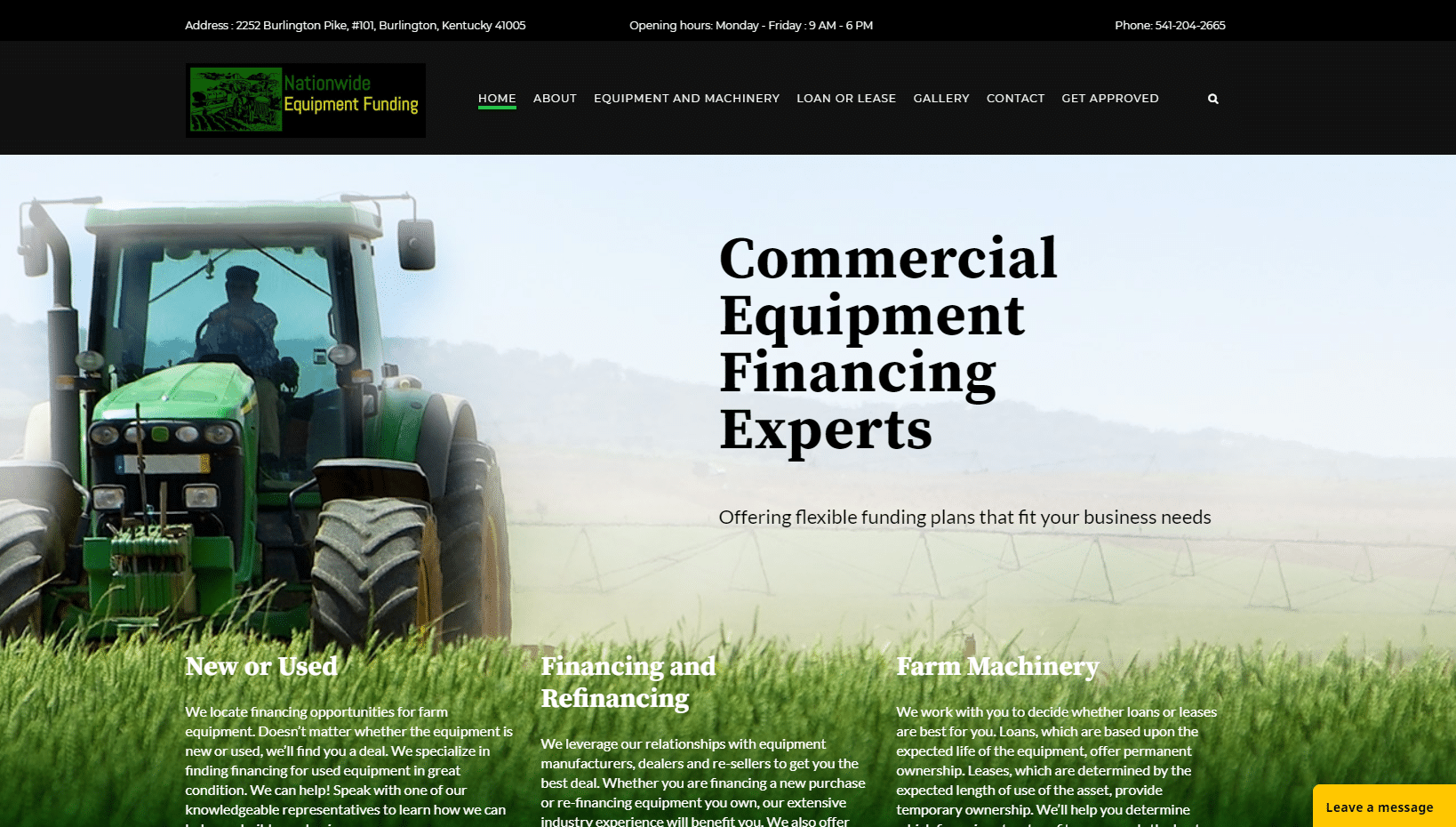 Nationwide Equipment Funding
www.nationwideequipmentfunding.com
Founded in January of 2017

NTS continued to grow as the parent company for automotive, agricultural, and heavy equipment transport. With business booming, Julian and his colleagues spotted a unique opportunity within their client base. Many of them are often in need of equipment financing services, for both new and used machinery. Wanting to support our clients in as many ways as we can, NTS partnered with leading equipment financiers. This opportunity provided our clients with equipment finance services from a company they already work with and trust.
TESTIMONIALS
WE LOVE TO HEAR FROM YOU
I was part of the company that developed a multi-vendor marketplace website for Julian's company. I was coordinating the project (being a link between the client and our other pure developers) as well as being a developer myself. I was communicating and working with Julian and his co-worker Jason Foltz very actively over more than 6 months and can attest to their ways of work. Personally speaking, it was great to work with Julian and Jason. Internally I have mentioned many times that they were my absolute favorite customers. They are smart, they are driven, and determined to get results. They are well organized and do what was promised - they know what they want, but they were always ready to listen to our opinions and change the decisions accordingly to achieve the best results possible - it's clear that they are competent leaders with good decision-making skills. They were extremely reasonable in their questions and requests - they are clear, empathetic and all-around-great communicators - I could go on and on... Shortly said, it was a privilege to work with Julian and Jason, and I will keep their example in mind as a high standard to reach for when working with outside developers/consultants/experts! Finns are known for being emotionally reserved and strongly preferring negative/neutral feedback/thoughts to the positive ones, so please know that I would never say praise like this lightly at all, without proudly standing behind my every word!
I shipped a brand new Winnebago trailer from Indiana to Boise Idaho. I could not have done this without Nationwide Transport Services. They helped me through the event including getting me a great deal on the shipping. I was most comfortable in putting my brand new trailer on a flatbed, rather than having it towed. Nationwide made sure that it was delivered safe and sound. The experience with Nationwide was great. They communicated with me right through the weekend, to update me and make sure everything was safe and the delivery was on time. If I ever have to ship in the future, I will only use Nationwide Transport Services.