Hiring a heavy haul trucking provider is easier now than it ever has been. With the ongoing shift towards online bookings, payments, instant quote systems, and infinite heavy haul transport resources available on the web, heavy haul trucking is a lot more accessible for first-time users looking for the perfect trucking company to assist with oversized haulage. If you're looking for a new heavy haul trucking company to work with, or it's your first time scouting for a provider, there are some key considerations when choosing the right partner.
1. Heavy Haul Transport Rates Fluctuate
Mistakes made when choosing the right heavy haul trucking services can result in unnecessary and unwanted expenses for your company. Many trucking businesses advertise low shipping rates throughout the year, offering discounts to subsets of customers, price-matching options, and more that focus on the financial aspect of heavy haul shipping. Working with the right heavy haul logistics company can save you both time and money.
One thing you should know about heavy haul trucking is that shipping rates can vary based on seasons, availability, location, and cargo type. But when it comes to choosing the right heavy haul trucker, it's not always about who is the most affordable at the time. Limiting your heavy haul trucking options to affordability criteria can compromise safety and security.
2. Experience is Essential When Heavy Haul Trucking
The hauler's experience is a crucial determining factor in how well a company can handle your request. A company specializing in heavy load shipping can be much more beneficial to you than a company that handles every type of transport. The focus on heavy hauling trucking means that the chosen haulers will be better equipped to deal with your request.
3. You Need The Right Heavy Haul Paperwork and Permits
One thing that customers might not realize about heavy haul transportation is that there's often a lot of paperwork required to organize heavy haulage successfully. Permits are a prime example of paperwork that's necessary for safe, legal transit of oversize cargo.
4. All Heavy Haul Trucking Insurances Are Not The Same
The Federal Motor Carrier Safety Administration (FMCSA) requires heavy haulage companies to have auto liability insurance coverage. However, the amount varies, with insurance figures varying between $300,000 and more than $1,000,000 of commercial coverage.
For more information on these four things you should know, read more on our HeavyHaulers.com Division at: https://heavyhaulers.com/blog/four-things-you-should-know-about-heavy-haul-trucking/
"Permits are a prime example of paperwork that's necessary for safe, legal transit of oversize cargo."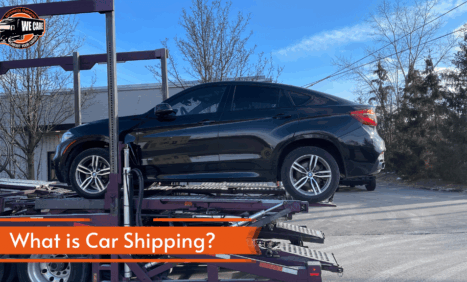 Learn With Nationwide: What is Car Shipping? Also known as auto transport or car transport, car shipping is the act ...
Read More

→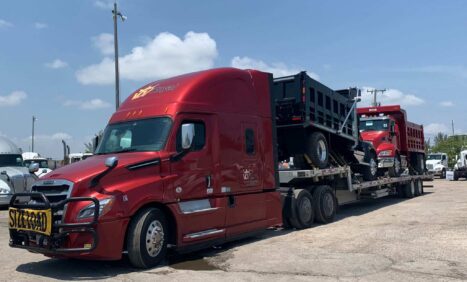 Custom infographic created by NTS Logistic's experts. When it comes to transporting vehicles or equipment, tolls are something that every ...
Read More

→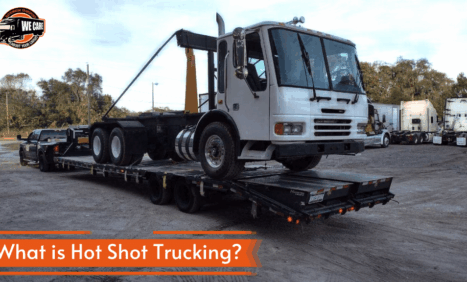 Hot shot trucking is a form of transport for time-sensitive LTL freight. That means the cargo is smaller or lighter, ...
Read More

→