The shipping service industry can seem complex at first glance, especially when it comes to selecting a service for your shipping needs. Whether you're a business owner or a private individual, you want to work with a suitable freight shipping service.
It's important to understand that the different freight forwarders available all operate differently. Because of this, you need to know more about the services you're considering. Before you make a decision, the wise thing to do is have all your freight shipping questions answered to help you reach a more confident conclusion.
Here are nine essential questions to ask your freight broker before signing any agreements.
1. How Big Is Your Network?
You want your freight forwarder to have an established, reliable international trading network. This network encourages a smoother, more resilient shipping process for you and all their other clients, ensuring a more streamlined process from start to finish. While a shipping company with a small network can provide good service, having a large network will help them meet greater demands and more diverse requirements from their clients.
There are also advantages to your shipping provider having a presence in the countries you're shipping from and to. This way, they'll likely have agents nearby who you can rely on for the best process possible. If this applies, ask for the names of local agents to ensure your shipment goes according to plan.
2. Can I Track My Cargo?
Today, many consumers expect cargo tracking to be a standard feature that shipping companies provide. In fact, some people consider cargo tracking to be an essential part of the shipping experience. With more digital tools available than ever before, more shipping companies can offer tracking and tracing services for cargo, so be sure to ask about it.
Cargo tracking can help you better plan your logistical needs and help you stay flexible should something affect your shipping time estimates. It also provides peace of mind throughout the shipment, as you can check the location of your goods at any time. This feature will help you meet your own customers' needs if you'll be shipping commercially through a shipping provider.
3. How Fast Can I Get a Quote?
The start of most shipping agreements is getting a quote. Quotes inform you of different factors of your potential shipment, including dates, shipping entities, shipment information and prices.
Regarding your personal schedule, getting a quote fast can help you achieve success in your shipping goals. The sooner you get a quote with the information you're looking for, the sooner you can start planning your shipment so you can meet your deadlines.
4. What's Included in Your Rates?
You should seek full transparency in the costs any potential shipping company wants to charge you. By asking what's included in their rates, you can gain more information about the costs you'll be paying, which is information that may be absent from the main pages of their website.
Ask for a full breakdown of what their services include so you know exactly what you're paying for. You'll see that some charges may be present with some companies and not with others. Find a freight forwarder that provides the most extensive services for the cost you'll be paying for the best value possible.
5. Will There Be Any Extra Charges or Costs?
Besides finding out what's included in their rates, one of the most important freight shipping service questions you can ask is whether you'll experience any extra charges or costs throughout the process.
Extra charges can include costs at the destination you'll be accountable for, but they can also appear randomly depending on the destination, commodity, seasonality or other factors that are beyond your control. Ask about surcharges and any other hidden or unexpected fees your shipment may face.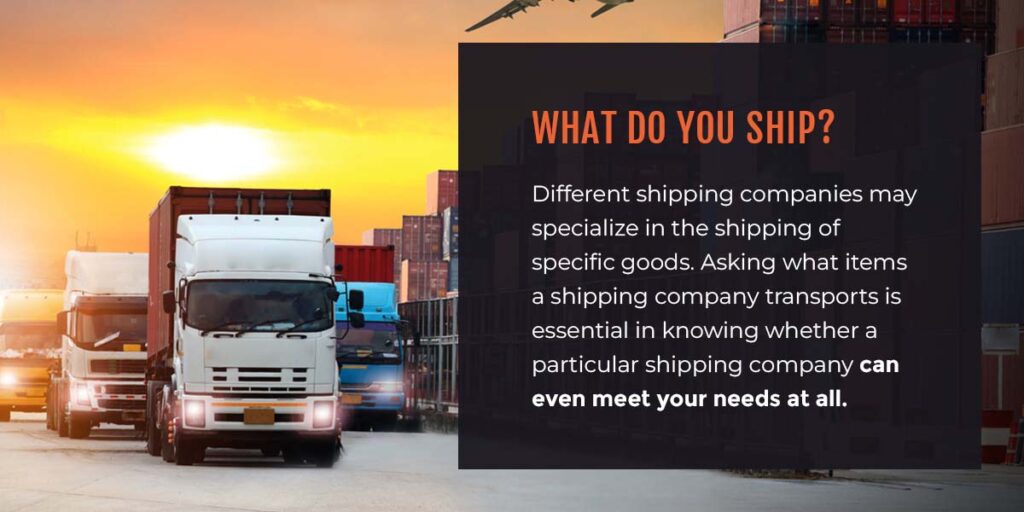 6. What Do You Ship?
Different shipping companies may specialize in the shipping of specific goods. Asking what items a shipping company transports is essential in knowing whether a particular shipping company can even meet your needs at all.
For example, some shipping companies may forbid the shipment of hazardous or potentially hazardous materials. Other companies may avoid shipping fragile products.
Ask for a full list of goods that the company is willing to ship to make sure the goods you're shipping will qualify.
7. Are You Licensed and Bonded?
Another one of the most crucial questions to ask freight carriers is if they're licensed and bonded. The answers you get should be a determining factor when deciding whether to work with them or find another shipping provider.
A licensed freight service provider must follow certain regulations for fair prices, standards and rules. These standards ensure you have a channel for complaints and a line of support if you feel like the freight service provider mistreated you at any step of the process.
If the freight service provider is bonded, they provide protection for customers and can even reimburse clients if a financial loss occurs due to the shipping process.
8. Do I Need to Prepare My Own Cargo?
See if the freight forwarder offers packing services. This service can either be an in-house service or one they outsource to a third party. Either way, find out this information as soon as possible so you can make any packing and preparation arrangements if those duties fall on you.
9. Are There Documents I Need to Provide?
Besides the Bill of Lading, your shipping partner should tell you what documents you need to provide. There are two common documents to know about — the invoice and the policy of insurance.
The shipping invoice informs the carrier about the services they're providing and how much they're charging for those services. Your policy of insurance protects you if your goods are damaged or lost during transit.
Still Have Questions?
At National Transport Services, we care about your shipping needs. We strive to provide more than the transportation of your goods — we offer top-quality customer service, putting your needs first. Our team of professionals is ready to be your dedicated logistics specialist from dispatch to delivery. Our goal is for you to be confident in the shipping process every step of the way.
If you still have questions, we invite you to contact us today. Otherwise, request a shipping quote if you're ready to take the next step toward achieving your shipping goals.

"Before you make a decision, the wise thing to do is have all your freight shipping questions answered to help you reach a more confident conclusion."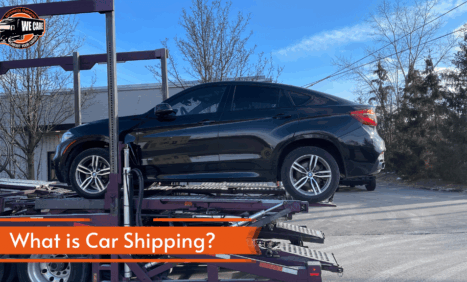 Learn With Nationwide: What is Car Shipping? Also known as auto transport or car transport, car shipping is the act ...
Read More

→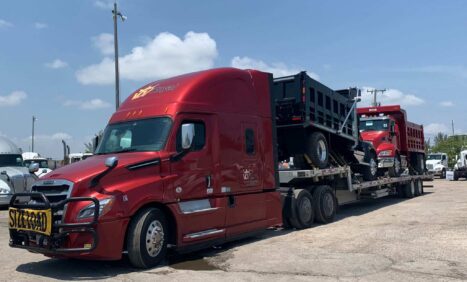 Custom infographic created by NTS Logistic's experts. When it comes to transporting vehicles or equipment, tolls are something that every ...
Read More

→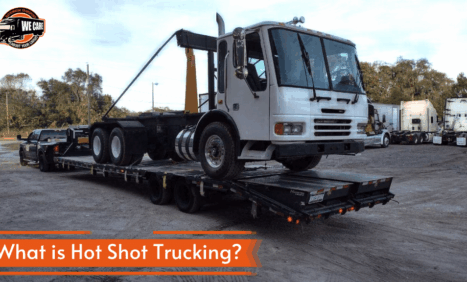 Hot shot trucking is a form of transport for time-sensitive LTL freight. That means the cargo is smaller or lighter, ...
Read More

→