Everything You Need to Know About Proper Excavator Transport Procedures
When loading an excavator on a trailer, proper transporting practices such as using the right type of trailer, loading properly, correct positioning and securing property can play a vital role in ensuring there are minimal challenges that could slow your productivity and reduce time wastage during transit. In addition to proper loading and positioning, abiding by proper practices helps in reducing load securement violations issued by the Federal motor carrier safety administration. The following recommendations in addition to following the owner's manual will save you time and effort.
Select the Right Transport Trailer
You need to make your choice of the trailer has enough space and capacity to accommodate your excavator and the weight of the attachments you're transporting, it will generally be an RGN, step deck or flatbed trailer. Since most excavators are generally an oversize load, you will require a larger transportation device with a higher weight rating to handle your weight correctly. You can find out the weight rating of the trailer on owners equipment manual or the identification plate.
Since load ratings vary in different states, you need to be aware of the state, local and federal laws and regulations concerning weight width length and height of the excavator before making the necessary arrangement to transport your machine on public roadways, highways, bridges, and interstates. Depending on the size of your excavator, there are quite a good number of trailers used for transportation. They include RGNs for transport of larger excavators, step deck trailers or hotshot trailers for transportation of small excavators or flatbed trailers for transportation of medium-sized excavators. Other trailers available for transportation of excavators are double drop decks and extended double drop decks.
Follow the Right Loading Guidelines
The loading guidelines outlined in the owner's manual are important and following them while loading your excavator will help in ensuring you do not miss critical details. Some procedures to consider when loading an excavator on a trailer include:
– Make sure you are aware of how to operate the machine you are loading correctly.
– Pack the trailer you are loading into on a firm, level ground to avoid shifting or tilting during loading
– Select Ramps that are designed to handle the weight of the machine you are loading. Also, if necessary add blocks under the ramps for support.
– Remove any grease, debris or mud that might be in the ramp or on the machine you are loading that could cause the device to slide.
– Turn the engine of the excavator on, reverse it, and with the heaviest side of the excavator travel up the ramps.
– Maintain the slowest speed possible while going up the ramp until you make sure the excavator has settled on the trailer and positioned in a way that its weight is evenly distributed to prevent any pull or tire wear during transportation.
For more information on these four things you should know, read more on our HeavyHaulers.com Division at: https://heavyhaulers.com/blog/how_to_load_an_excavator/
"Since load ratings vary in different states, you need to be aware of the state, local and federal laws and regulations concerning weight width length and height of the excavator."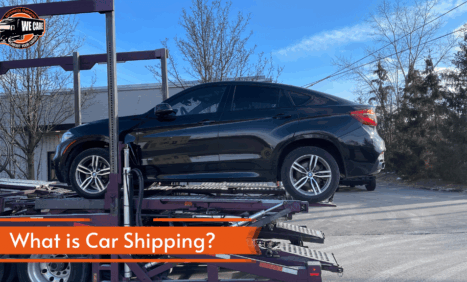 Learn With Nationwide: What is Car Shipping? Also known as auto transport or car transport, car shipping is the act ...
Read More

→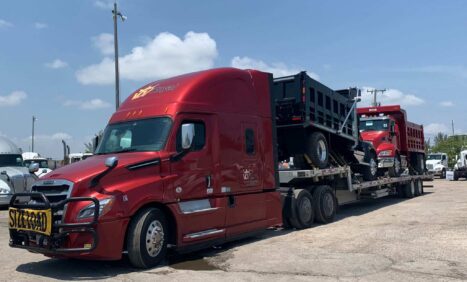 Custom infographic created by NTS Logistic's experts. When it comes to transporting vehicles or equipment, tolls are something that every ...
Read More

→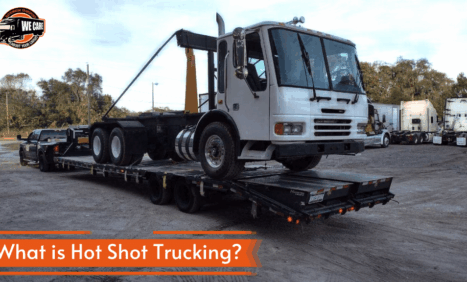 Hot shot trucking is a form of transport for time-sensitive LTL freight. That means the cargo is smaller or lighter, ...
Read More

→