Ocean freight shipping, also known as sea freight shipping, is the method of transporting goods across the ocean via containers loaded onto boats. The product being shipped is packed into a sea shipping crate, the crates are loaded onto a boat and the boat travels to the end destination. About 90% of goods are shipped by ocean freight, with the remaining 10% going to courier, air freight, express and other methods of transportation.

While plane travel is also a popular transportation option for goods that need to cross the ocean, there are often cases when sea freight shipping is the only option due to the size of the cargo. As a general rule, companies send their heaviest shipments or those consisting of multiple containers by ocean freight. This popular shipping method can transport almost any item, so long as it is stored in the right containers. Even items as large as cars can be transported with ocean freight shipping.
In this guide, we will discuss the various types of ocean shipping services, how to calculate the costs for this transportation method, the pros and cons of this solution, and whether this option is the best choice for your company.
Types of Ocean Freight Services
Businesses can choose different types of ocean freight shipping services for their goods. There are two main shipping options for ocean freight shipping — a full container load (FCL) and a less than container load (LCL). Both services have their pros and cons, but the method you choose mostly comes down to what your company is shipping and what attributes you value during the process.
FCL
FCL shipping is a good option when you need to transport large goods or you are sending enough products to fill all or most of a shipping container. With this method, you ship your goods via a single container or multiple containers that you have exclusive rights to. This solution makes more sense for large goods or a sizeable shipment, as it keeps your products safer and lessens the chance of them being mixed up with other items during transit.
When you want security for your large shipments, FCL could be the better choice for your company because your items will have their own space. This option is also a faster shipping method, as you will have your own shipping container and will not have to wait for the consolidation of multiple shipments from several businesses. Due to these factors, FCL is often the most beneficial type of ocean freight service for big shipments.
LCL
In contrast to FCL shipping, the LCL method is useful for shipments that don't fill up a whole container. With this method, your goods share the container with other companies' products. As a result, you can split the cost of the shipping space with other businesses.
Saving money is one of the biggest benefits of LCL. Also, while some issues could arise when sharing shipping space with other companies, partnering with the right ocean freight service provider can ensure your products will be treated as carefully as possible.
How to Calculate Ocean Freight Shipping Costs
The cost of ocean freight shipping is flexible. Even if you use one form of shipping exclusively, the price can vary depending on several factors, including:
Fuel costs: The fuel that powers the ocean freighter is vital in moving your goods from one place to another. Since fuel costs fluctuate, rates can rise or fall depending on how much the shipping company has to pay to power their freighter.
Exchange rate: Since exchange rates can cost shipping companies a large amount of money, prices may shift accordingly to compensate.
Supply and demand: As with any goods, higher demand means increased rates. If your goods are in short supply or consumers are heavily purchasing them, the cost of shipping will most likely be higher.
Shipment size: The size of your shipment affects shipping costs, as well. Larger shipments take ocean freight employees more work to sort, load and carry, so companies will have to pay a greater amount for shipping. Inversely, smaller shipments are easier to sort and load, so they cost less.
Type of vessel: Shipping costs also depend on the company you choose. Different ocean freight providers can cost more, usually based on how specialized they are. Simple containerized shipping is easy and relatively economical, while bulk carriers or tankers carrying liquid cargo are more expensive to use.
All of these factors can influence the base shipping cost. However, there are additional aspects you should also keep in mind to determine the overall cost of transporting your goods. Insurance costs, customs security surcharges, pickup and delivery charges, and more can all factor into your final bill.
The Pros and Cons of Ocean Freight Shipping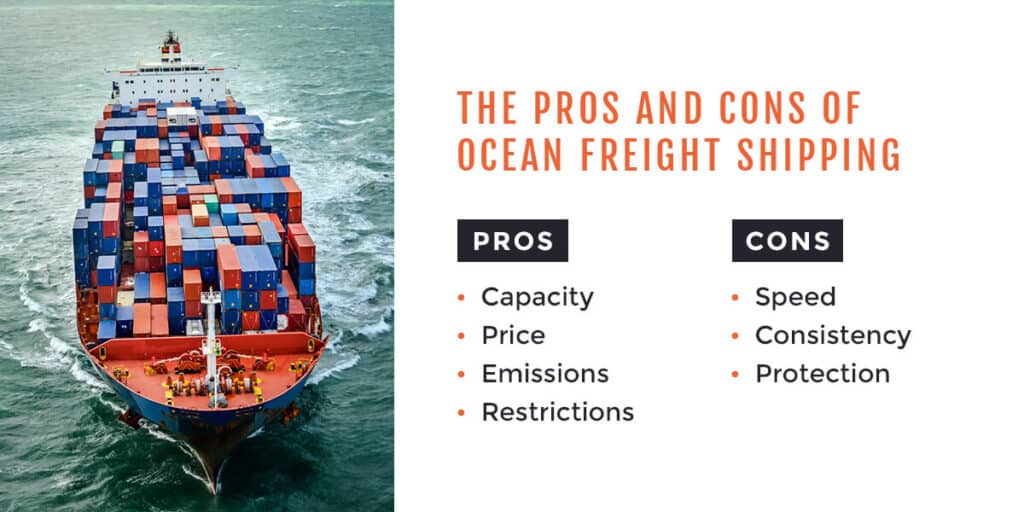 As with any service, there are pros and cons to ocean freight shipping. Different services may have measures in place to lessen the downsides or services to enhance the positives. However, these are the general pros and cons of the service.
Pros
Capacity: The shipping crates used in ocean freight shipping are able to carry a large amount of product, especially compared to air freight shipping. As mentioned earlier, heavy goods are shipped via ocean freight. Companies normally follow a weight limit because it is more expensive to ship heavier items by air freight. Plus, heavy packages are less economical for air shipments.
Price: While the rate of ocean freight is affected by the fuel costs, currency used, season, capacity and rates of sea line services at any given time, ocean freight shipping is generally cheaper when compared to airline freight. This trend is especially true when taking into account how much more companies can ship via ocean freight compared to air freight.
Emissions: CO2 emissions from ocean freight shipping are much less when compared to those of airline freight shipping. According to the Massachusetts Institute of Technology, some forms of air freight can produce 47 times as much gas emissions as ocean freight per ton-mile. In a world increasingly focused on reducing carbon emissions, this feature is highly beneficial.
Restrictions: Although it varies by region and shipping company, shipping via ocean freight has fewer restrictions than air freight. For example, you can't ship flammable products such as perfume by air freight, but you can by ocean freight.
Cons
Speed: While ocean liners may be able to hold more cargo, they're also a slower method of long-distance transportation. The average ocean freighter travels at an average speed of 24 knots. The average speed of a commercial airliner is between 480 and 510 knots. If your company chooses to ship products via ocean freight, ensure you allow for longer shipping times.
Consistency: Another possible downside to this shipping method is that ocean freight may be delayed or displaced. These issues come from factors such as shipping congestion, delays and bad weather conditions. For instance, a heavy storm can slow even the steadiest tanker.
Protection: Because ocean freighter trips tend to be long and involve irregular movement, there is a higher chance that your goods may be displaced or damaged in transit. While instances of cargo falling off the side of the boat or being lost to piracy are rare, the danger still exists.
How to Ship Using Ocean Freight
If your company decides to use ocean freight shipping for your goods, the next step is to know how to book the trip. In order to ship using this method, you have to become familiar with a third-party service called freight forwarding. A freight forwarder is an individual or a company who will pick up your goods, properly sort and pack them on the boat, and deliver them to the final destination once they arrive. This service is essential for ocean freight shipping.
You also need to learn about the particulars of shipping contracts. These documents determine how long the seller is liable for the safety and condition of the sold goods and the point at which the buyer will become responsible for them. These contracts are governed by international commercial terms, or incoterms for short. There are several popular types of incoterms:
Free on board (FOB): Under this agreement, the seller and buyer share relatively equal responsibility for the goods. The seller is held responsible for proper packaging, labeling and loading onto the ocean freighter, but once the goods have been loaded, the buyer is responsible for their condition.
Ex works (EXW): This contract places nearly all of the responsibility for the goods onto the buyer. They are in charge of picking up the goods at the manufacturing location, packing them, labeling them and shipping them correctly. The seller has almost no liability in these circumstances.
Delivered duty paid (DDP): This contract is the inverse of the EXW in that the seller takes the majority of the responsibility for the goods they are shipping. The seller is accountable for setting up transportation for the products, as well as insuring them during transit. The buyer has almost no liability under this type of contract.
Shipping contracts are important for protecting your financial liability. The last thing you want to experience is having to pay for damaged goods when you did everything right on your end of the shipping process. Sometimes, goods becoming damaged is out of your control. However, the right shipping contract will protect you from having to pay unnecessary costs associated with the shipping process.
Businesses must determine for themselves which type of contract suits their shipping needs best. They can also consult with their trusted freight forwarder for insight into which contract would be the most effective. When choosing a contract, be sure to determine the type of experience you'd like to have, the satisfaction you'd like to give your buyers and how much liability you're willing to subject yourself to.
The Shipping Process Steps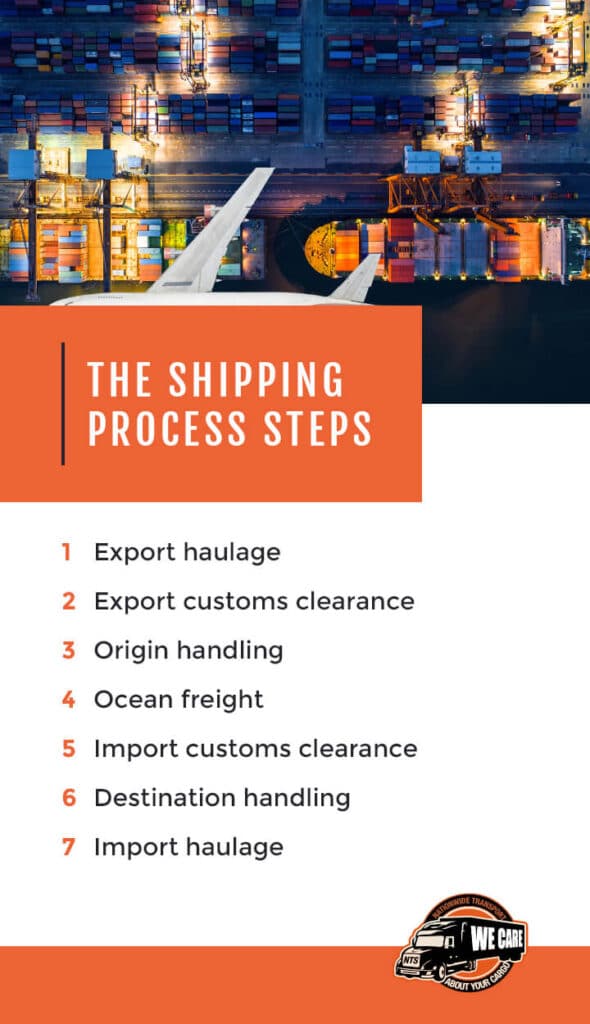 After you've decided on your contract, you can move on to the actual shipping process. While there may be exceptions, here are the general steps for product transportation using ocean freight:
Export haulage: This step is the beginning of your goods' journey. At this stage, products are transported from your warehouse or another space to the freight forwarder's warehouse.
Export customs clearance: Although the specifics of this step will vary, most exported goods have to go through customs clearance before they can be shipped. Clearance will provide documentation and a detailed declaration of your cargo.
Origin handling: During this phase, your goods are prepared for shipping. The freight forwarder will inspect your cargo for quality before issuing a receipt stating that they received the goods in the promised condition. The goods will then either be loaded in cases of FCL, or stored in a warehouse to be combined with other shipments if you are using the LCL method. Finally, the shipping container will be taken to the shipping port and loaded onto the boat.
Ocean freight: This step is the actual transportation phase. The ocean freighter carrying your goods will make the journey from the country of origin to the delivery location. The length of this stage may vary depending on factors such as distance and weather conditions.
Import customs clearance: Once the goods arrive at their location, they have to go through customs clearance again. At this stage, the receiver of the shipment will have to fill out any necessary paperwork, pay any required fees and declare their cargo.
Destination handling: At this stage, your goods are confirmed, all the necessary documents are checked and the shipping container is opened so that the products can be inspected for damage and sorted for the final shipping phase.
Import haulage: Once the goods are checked and sorted, they'll be carried via truck or train to the final shipping location, which the seller chooses.
After these seven steps, you'll have delivered your goods at the location of your choice successfully. Once the process is complete, the goods you sent are free to be distributed through the proper channels.
Is Ocean Freight Shipping Right for You?
Shipping by ocean freight is the perfect solution for many businesses. Make sure you know your shipping needs to determine if it's the right shipping method for you. Ocean freight works best when you either have a large number of goods, if the products themselves are large or bulky, or if you're looking to save money on shipping costs. If you're shipping via ocean freight, however, you should allow for enough time for your goods to arrive safely.
Choose Nationwide Transport Services for Your Shipping Needs
Intercontinental shipping is an important part of modern trade. Ocean freight shipping is a useful method of transporting goods between countries that many companies use. However, there may be times when you need assistance with transporting goods using this shipping method.
If you're looking to transport goods using ocean freight shipping, consider partnering with Nationwide Transport Services. We specialize in providing professional services to transport your goods effectively without the common communication issues of other shipping companies. Our agents are capable of taking your order and dispatching, tracking and loading your products, all done by a single representative to save you time and energy.
Request a free quote only today or contact us to learn more about what we have to offer.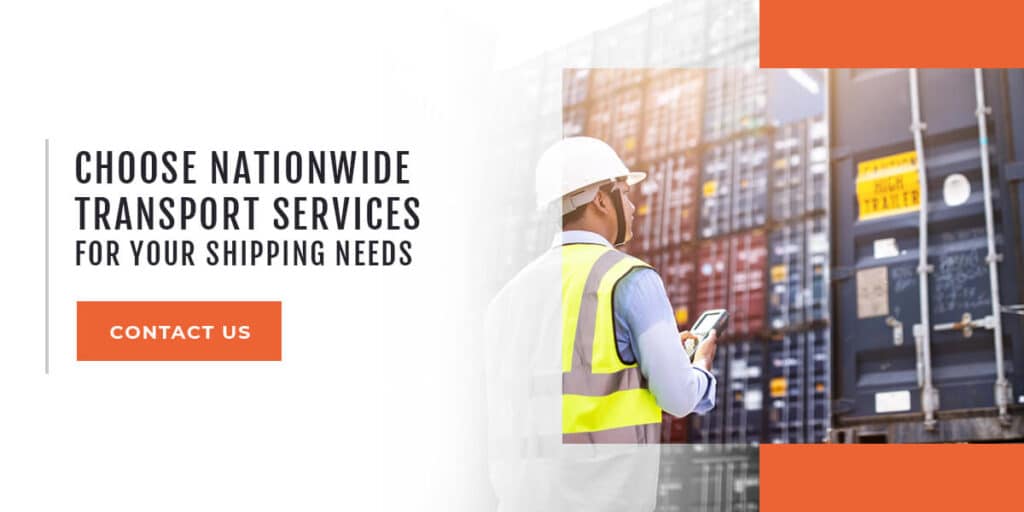 "About 90% of goods are shipped by ocean freight, with the remaining 10% going to courier, air freight, express and other methods of transportation."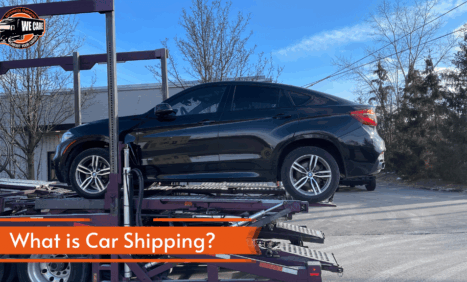 Learn With Nationwide: What is Car Shipping? Also known as auto transport or car transport, car shipping is the act ...
Read More

→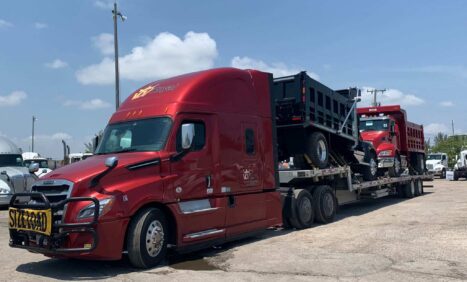 Custom infographic created by NTS Logistic's experts. When it comes to transporting vehicles or equipment, tolls are something that every ...
Read More

→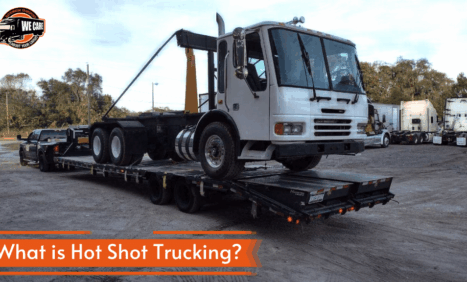 Hot shot trucking is a form of transport for time-sensitive LTL freight. That means the cargo is smaller or lighter, ...
Read More

→