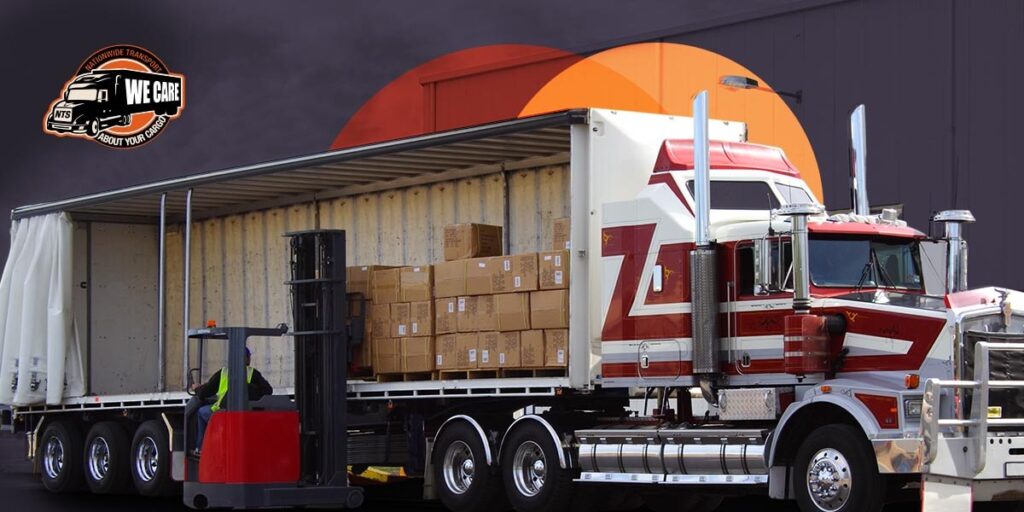 When you need to ship goods across the country, freight shipping is often the best option. Carriers compete with one another for your business, keeping prices more affordable. They offer several different shipping methods to meet the diverse needs of both businesses and individuals. Your freight broker finds you the best possible deal for your shipment, helping the process stay smooth, easy and affordable.
As you think about your exact shipping needs, you need to understand all your available options. You may have heard about less-than-truckload (LTL) and full truckload (FTL) shipping methods, but there is another shipping method to know about — partial load shipping. Read on to learn more about this unique shipping option to see if it's right for you.
What Is a Partial Truckload?
A partial truckload is a freight shipping method with specifications that fall somewhere between LTL and FTL shipments. The cargo you transport using partial shipping is often too large for an LTL shipment but short of an entire truckload. A partial truckload lets you ship goods that fill up less than a full truckload by sharing the remaining space with other shippers.
Partial truckload shipping isn't as well-known or frequently used as LTL and FTL, making it easy to overlook in favor of those more common methods. As you'll see as you continue this article, though, partial truckload shipping could be the answer to your shipping needs.
The Benefits of Shipping Partial Truckloads
Shipping a partial truckload offers many benefits to you as the shipper. Here are some of the advantages of partial load trucking.
Fast Delivery Times
Partial shipping places your goods on a single truck, where your goods will stay until the truck arrives at its destination. This method translates to a faster shipping process since your goods will avoid extra handling, loading and unloading. It's a straight shot from the time the carrier initially loads the goods to when they reach their recipient.
Anyone who needs fast delivery times for ground freight shipping should consider partial truckloads. If having your goods delivered on time is a high priority, you should consider shipping a partial truckload.
Less Handling
Your first concern when shipping items is that your goods arrive at their destination intact and undamaged. Whether you're shipping items to yourself, a warehouse or directly to customers, you'll save time and money when the items arrive in good condition. This need is where partial shipping's benefit of less handling is so significant.
Remember that in a partial shipping arrangement, it's a straight shot from the origin point to the final destination, so carriers don't have to unpack and reload your items along the way. They only have to handle your goods when they pick them up from the origin point and remove them from the truck at their destination. Your shipment remains on one truck the whole time.
With this in mind, partial shipping could be the best option when you need to ship fragile or precious cargo. Reduce the chance of damaged goods during transit by having fewer hands touch them throughout the shipping process.
Affordability
When considering your shipping budget, it's worth noting that you could save some of your hard-earned money when you choose partial truckload shipping. Partial shipping has many of the same benefits as FTL shipping at a much lower cost. You get the peace of mind knowing your goods are shipping directly to their final destination without the higher price tag for the same benefit in an FLT arrangement.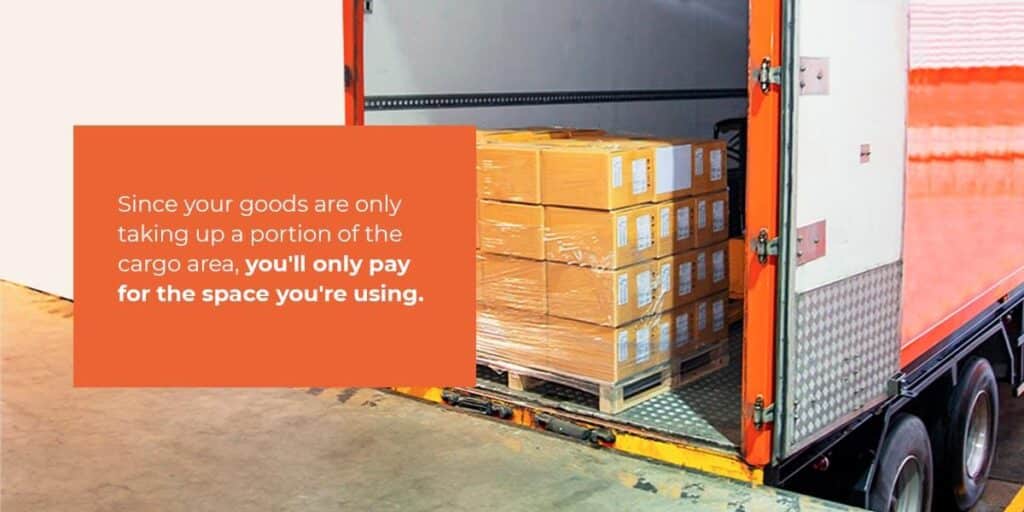 Another reason partial shipping is affordable compared to FTL is that you're getting what you pay for. Since your goods are only taking up a portion of the cargo area, you'll only pay for the space you're using. Other parties will also pay to have their goods in the truck, which will fill up the rest of the space. Everyone will pay less than if they had purchased a full truckload for their goods.
No Freight Classes
In most cases, carriers assign every shipped good a freight class before loading. They use these classes to know how to handle your pallets properly and how expensive your shipment will be. If they improperly register the freight class, you may have to pay extra charges for reclassing or a larger shipment.
Partial shipping avoids the need for freight classes because your shipment size will be a custom amount that sits somewhere between FTL and LTL shipments. You'll also avoid getting hit with reclassing charges since the carrier won't need to assign your shipment a class.
When to Use Partial Load Trucking
It's important to consider whether partial load trucking will meet your shipping needs. Here are some scenarios when partial load trucking could be the right choice:
Weight: Partial shipments are loads that weigh above 100 pounds without occupying all the space in a truck. If your shipment weighs less, then LTL might be the right choice for you.
Size: Your shipment may qualify for partial load trucking if it is a low-density load, which means it takes up a lot of space while not weighing a lot. Loads like these generally fall short of the requirements for an FTL shipment and require a partial shipping designation.
Handling: If you want the carriers to handle your shipment as little as possible — either because the items are fragile or you want more peace of mind — you should consider partial truckload shipping.
Partial Shipment vs. LTL
Here is a comparison of partial and LTL shipping to help you decide which is best for your needs:
Speed: Partial truckload shipping is usually faster than LTL.
Options: LTL is more customizable and has more options than partial shipping.
Vulnerability: Partial shipping is less vulnerable than LTL since it is a straight shot from the origin point to the destination.
Weight classes: LTL must adhere to weight classes, while partial shipping can avoid this.
Price: Both shipping methods experience price fluctuations, so either could be cheaper at different times.
Get a Free Quote From Nationwide Transport Services
At Nationwide Transport Services, our goal is to help meet your shipping needs from dispatch to delivery. We provide high-quality logistics services, making the transportation of your goods an easy and pain-free process.
Feel free to contact us today with any questions about partial shipping or other shipping methods. If you're ready to take the next step toward shipping your goods with Nationwide Transport Services, we invite you to fill out your free quote to get started!

Partial truckload shipping isn't as well-known or frequently used as LTL and FTL, making it easy to overlook in favor of those more common methods. As you'll see as you continue this article, though, partial truckload shipping could be the answer to your shipping needs.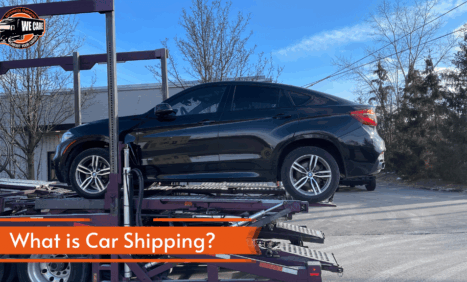 Learn With Nationwide: What is Car Shipping? Also known as auto transport or car transport, car shipping is the act ...
Read More

→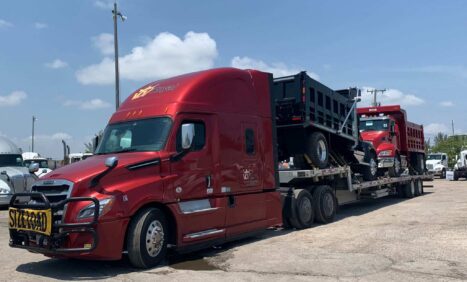 Custom infographic created by NTS Logistic's experts. When it comes to transporting vehicles or equipment, tolls are something that every ...
Read More

→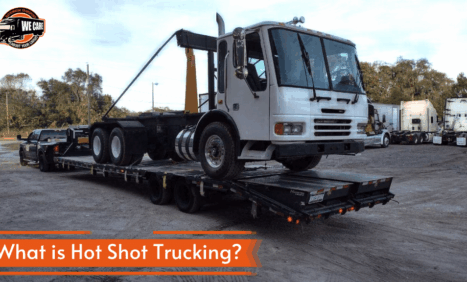 Hot shot trucking is a form of transport for time-sensitive LTL freight. That means the cargo is smaller or lighter, ...
Read More

→