Reliable Container Shipping Services in Massachusetts
SHIPPING CONTAINER HAULERS IN MASSACHUSETTS
Nationwide Transport Services offers the best container moving services in Massachusetts. We transport shipping containers of all sizes and weights using the most suitable trailers. Once you book our services, your shipment is handled by a dedicated specialist who will acquire the relevant transport documents and dispatch the shipment. We have a wide array of trailers across different cities in Massachusetts to help us transport shipping containers fast and efficiently. Our container shipping services in Massachusetts are door to door, terminal to terminal, port to port, port to business, and business to business. Below are some of the common ports we serve in Massachusetts. 
Port of Boston

Port of Sandwich

Port of New Bedford

Port of Salem

Port ofo Provincetown
Affordable and Fully Insured Container Transport Services in Massachusetts
CONTAINER TRANSPORT SERVICES YOU CAN RELY ON IN MASSACHUSETTS
The cost of transporting shipping containers in Massachusetts varies based on the weight, dimensions, number of miles, number of containers, and other factors. Heavier and larger shipping containers will cost more to move because more resources are used. We fully insure every shipping container for a stress-free haul. If anything were to happen to a shipping container, the owner is guaranteed total compensation. Our shipping estimates are free and accurate. We're careful when loading and unloading shipping containers. Crane and operators and a rigger crew are present at the pick-up and drop-off location to ensure everything runs smoothly. To transport a shipping container to or from Massachusetts, contact us today at (877) 278-3135. 
Convenient routes we use when shipping containers in Massachusetts
Timely Container Transportation Services in Massachusetts
Massachusetts is among the most business-friendly states in the country. It's also a very good place for employees as its hourly wages are accommodating. There are three trade zones within the state. They are the Massachusetts Port Authority of Boston, the City of Holyoke, and the Port of New Bedford. Among the major economic activities within the state is manufacturing. The need for shipping machinery and cargo in and out of the state is considerably high. As a result, we have at our fingertips the most reliable highways, ensuring timeliness. They are;
Interstate 84 runs from Union, CT, down to interstate 90 in Sturbridge.

Interstate 90: It follows the Massachusetts Turnpike. It stars from Canaan in New York and heads to Route 1A in Boston.

Interstate 95: which flows from Pawtucket, RI, to Seabrook, NH. 
RELIABLE FLATBED SHIPPING SERVICES IN MASSACHUSETTS
FLATBED SHIPPING SERVICES YOU CAN RELY ON IN MASSACHUSETTS
Nationwide Transport Services is the best flatbed shipping services provider in Massachusetts. We have a wide array of flatbed trailers to help us safely transport your heavy equipment, machinery, and freight. The most commonly used flatbed trailers are the 20ft, 30ft, and 53ft. We recommend the trailer to be used based on the weight and dimensions of your load. Therefore, always ensure that you provide us with the right measurements and weight of your load to avoid inconveniences. Our services are available all year round, and your can book through a call, email, or fill out the short form on our website. When you book our flatbed shipping services, you get to work with a specific agent until your shipment is safely delivered.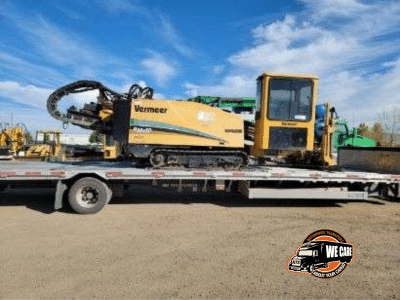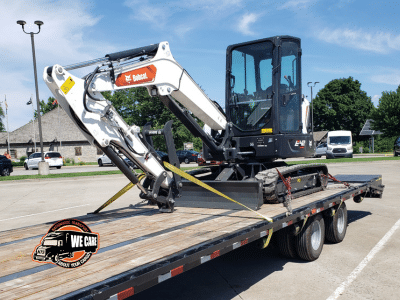 WE KNOW THE FASTEST ROUTES TO GET YOUR LOAD DELIVERED ON TIME.
AFFORDABLE FLATBED SHIPPING SERVICES IN MASSACHUSETTS
The cost of transporting a load on a flatbed trailer varies from one shipment to another. It's influenced by size, weight, mode of transport, season, number of miles, and other factors. Larger and heavier loads will cost more to transport because they need more specialized trailers and resources. Nationwide Transport offers all clients free and accurate shipping estimates once we receive information regarding the shipment. We have a team of experienced drivers with knowledge of the fastest and safe routes to ensure your load is delivered safely and on time. For timely and safe flatbed transport services in Massachusetts, call us now! (877) 278-3135.
FLATBED AND CONTAINER TRANSPORT SERVICES ACROSS MASSACHUSETTS
Nationwide Transport Services offers flatbed and container shipping services to and from every city in Massachusetts. We're familiar with the best routes to use in different cities to ensure your load is delivered on time. Common cities we serve include;
Boston, MA; Worcester, MA; Springfield, MA; Lowell, MA; Cambridge, MA; Newton, MA; Fall River, MA; New Bedford, MA; Quincy, MA; Brockton, MA; Somerville, MA; Lawrence, MA; Framingham, MA; Haverhill, MA; Waltham, MA; Malden, MA; Plymouth, MA; Brookline, MA; Medford, MA; Weymouth Town, MA; Taunton, MA.