Professional Container Moving Services in Maryland
Overseas transport for shipping containers, cars, heavy equipment and more.
Nationwide Transport Services is the professional you need to contact anytime you want to transport a shipping container to or from Maryland. We're experienced, licensed, and fully insured, and we have modern resources to ensure every shipment is successful. Once you provide us with the size, weight, and number of shipping containers you want to transport, our specialist can identify the most suitable trailer for transport. Our services are port to port, business to business to business to port, port to business, and every other location of your choice. We fully insure every shipment and add our clients to our insurance cover. With this copy, they can claim compensation directly from the insurance company if their shipment doesn't arrive safely. You can book our services through a call, email, or fill out the form on our website. Below are some of the ports we serve: 
Safe and Timely Container Transport Services in Maryland
Transporting shipping containers across Maryland
Every shipment is processed by a professional whom you can contact at any time of the day for updates. They choose the trailer, plan the loading and unloading, apply for shipping permits if needed, brief the rigger crew and crane operator and coordinate every aspect of the shipment until it's safely deprived. The cost of shipping containers in Maryland depends on the distance, weight, size, weight, number, and season among other factors. Full shipping containers are heavier and require more manpower and resources than empty. In addition, fully insuring them will cost more. Therefore, you will pay more. Our shipping quotes are free and accurate. To transport a shipping container to or from Maryland, contact us today at (877) 278-3135.
Shipping Container Transport Services You Can Rely On
Convenient Shipping Container Trucking Services in Maryland
Maryland is one of the most economically capable states in the country. Its households are among the wealthiest and have a minimal poverty level. The proximity to Washington D.C plays a mega role in why Maryland fairs so well economically. An excellent chain of activities is found within the state, such as shipping. In our day-to-day operations, we have identified a precise array of shipping routes. They are;
Interstate 95: Maryland's longest primary interstate highway, cutting across 110.01 miles.

Interstate 81: abbreviated as I-81, is the shortest interstate primary highway in Maryland, running at 12.08 miles only.

Interstate 97: is the shortest intrastate interstate covering 17.62 miles and the only primary highway in Maryland that does not extend outside its county. In addition, I-97 does not connect with any other primary interstate.
Contact us today to get a free freight shipping quote.
FLATBED SHIPPING SERVICES YOU CAN RELY ON IN MARYLAND
YOUR SHIPMENT NEEDS ARE HANDLED BY A SPECIFIC SPECIALIST UNTIL DELIVERED SAFELY
Transportation of machinery, heavy equipment, and freight is done by professionals using flatbed trailers, among others. These specialized trailers are versatile and easy to load and unload. Therefore, we recommend a suitable flatbed trailer for your shipment based on its weight and dimensions. However, the most commonly used flatbed trailers are 20ft, 40ft, and 53ft. Nationwide Transport Services offers flatbed shipping services from business to business, door to door, terminal to terminal, port to business, and every other location all year round. Booking our services is easy. You can call, email, or fill out the short form on our website. One of our professional agents will get back to you within a short time to start working on your shipment. Ensure you have the correct information about your load to get a free and accurate estimate.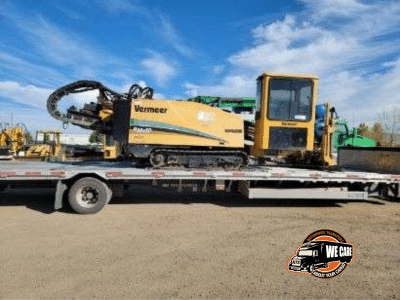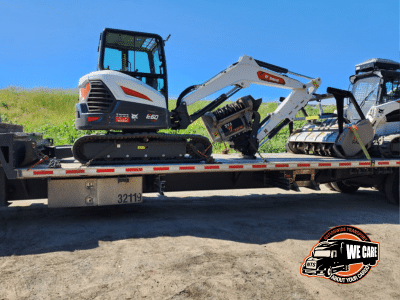 ALL YEAR ROUND FLATBED SHIPPING SERVICES IN MARYLAND
TIMELY AND AFFORDABLE FLATBED SHIPPING SERVICES IN MARYLAND
The cost of transporting a load on a flatbed trailer depends on its weight, dimensions, time of the year, number, cost of fuel, and other factors. For example, during the peak season, our flatbed trucking services in Maryland are a bit more expensive due to the scarcity of drivers. In this, it's always advisable to book early to be guaranteed a spot. We have professional drivers familiar with roads leading in and out of every city in Maryland and ensure your load is safely delivered on time. Contact us for flatbed transport services in Maryland now! (877) 278-3135.
FLATBED AND CONTAINER TRANSPORT SERVICES ACROSS MARYLAND
Nationwide Transport Services offers flatbed and container shipping services to and from every city in Maryland. We're familiar with the best routes to use in different cities to ensure your load is delivered on time. Common cities we serve include;
Baltimore, MD; Frederick, MD; Rockville, MD; Gaithersburg, MD; Bowie, MD; Annapolis, MD; Gaithersburg, MD; Hagerstown, MD; Salisbury, MD; Cumberland, MD; Bethesda, MD; Dundalk, MD; Towson, MD; Bowie, MD; Aspen Hill, MD; Wheaton, MD; North Bethesda, MD; Severn, MD; Bel Air South, MD; Potomac, MD.