Convenient Container Shipping Services in Michigan
SHIPPING CONTAINER HAULERS IN Michigan
Nationwide Transport Services has been transporting shipping containers to and from Michigan for over a decade. We're experienced in handling shipping containers of all sizes, numbers, weights, and shapes. Our services are easy to book, and a dedicated specialist will get back to you shortly. You can fill out a form, call, or email us. Our container moving services in Michigan are business to business, port to port, door to door, terminal to terminal, port to business, and all other locations. The best part about working with us is that you get to work with a specific agent whom you can call at any time for updates until your shipping container is delivered safely. They will process the paperwork, choose a suitable trailer, and promptly dispatch your shipment. Below are common ports we serve in Michigan. 
Port of Detroit

Port of Calcite

Port of Alpena

Port of Bay City

Port of Algonac

Wyandotte Harbor
Fully Insured Shipping Container Transport Services in Michigan
CONTAINER TRANSPORT SERVICES YOU CAN RELY ON IN Michigan
Whether you're shipping one or multiple containers, they will be fully insured. Even better, we will add your name to a copy of our insurance so that if any compensation is needed, you can file directly with the insurance company. A bill of lading form is filled out before your shipping container is loaded on a suitable trailer. That form is used at the delivery location to help us know if your shipping container is delivered safely. For affordable and safe shipping container transport services, call us today. (877) 278-3135. 
Convenient routes we use when shipping containers in Michigan
Timely Container Transportation Services in Michigan
Michigan is active in the production of many commodities. The state's diversity encapsulates food products, aerospace intelligence, military equipment, automobiles, information technology, iron ores, and the mining of copper. A merry fact about the state is that it's nationally the third-highest grower of Christmas trees. Michigan's economy also relies significantly on the research institutions within the state, such as Michigan State University, Wayne State University, and the University of Michigan, as they facilitate data analysis and more. With a bundle of factors that have been evaluated, we have come up with the best routes for transportation, such as;
Interstate 69: it's the link between Kinderhook Township and Hwy 402 at Port Huron

Interstate 75: the longest highway in the state, cutting across both the Upper and Lower Peninsulas

Interstate 94: joining New Buffalo Township and Port Huron

Interstate 96: running for 192.032 miles from Norton Shores to Detroit
Convenient Flatbed Shipping Services in Michigan
FLATBED SHIPPING SERVICES YOU CAN RELY ON IN MICHIGAN
Nationwide Transport Services has been offering flatbed trucking services in Michigan for over a decade. Depending on the weight and dimensions of your load, we're able to recommend the most suitable for safe transport. The most commonly used flatbed trailers are 20ft, 40ft, and 53ft. You can book our flatbed transport services in Michigan through a call, email, or fill out the form on our website. Each shipment is handled by a specific specialist whom clients can contact at any time for updates. Our services are door to door, business to port, port to port, terminal to terminal, port to business, and every other location. We handle each shipment with the utmost professionalism to avoid damages during transport. 
Flatbed Trucking in Michigan
RGN Trucking in Michigan
Step Deck Trucking in Michigan
Drop Deck Trucking in Michigan
Low Boy Trucking in Michigan
Double Drop Deck Trucking in Michigan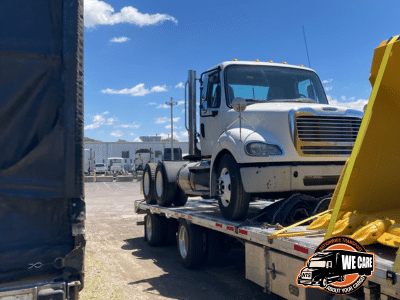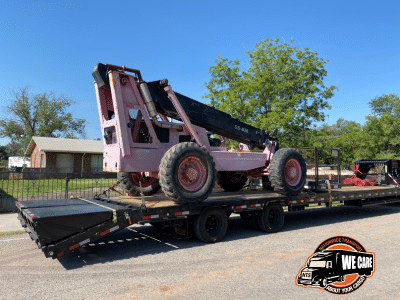 THE BEST FLATBED SHIPPING COMPANY IN MICHIGAN
Insured Flatbed Transport Services in Michigan
Insurance is mandatory when shipping heavy equipment, machinery, or freight. Sometimes accidents happen, but with insurance, you don't have much to stress about. Our clients are made holders of our insurance during transport, and they can claim compensation directly from the insurer anytime their shipment isn't delivered safely. We fill out a bill of lading form to show the condition of a load before transport and later use it to confirm if it's delivered safely. We have a team of professional crane operators and a rigger crew to help load and unload loads that can't be driven on and off a trailer. With us, your load is safe and will be delivered on time. Call us for a free shipping estimate. (877) 278-3135.
FLATBED AND CONTAINER TRUCKING SERVICES ACROSS MICHIGAN
Nationwide Transport Services offers flatbed trucking services to and from every city in Michigan. We're familiar with the best routes to use in different cities to ensure your load is delivered on time. Common cities we serve include;
Detroit, MI; Grand Rapids, MI; Warren, MI; Sterling Heights, MI; Ann Arbor, MI; Kalamazoo, MI; Troy, MI; Lansing, MI; Flint, MI; Novi, MI; Westland, MI; Farmington Hills, MI; Kalamazoo, MI; Wyoming, MI; Rochester Hills, MI; Southfield, MI; Taylor, MI; Novi, MI; Pontiac, MI; Royal Oak, MI. Dearborn Heights, MI; Ypsilanti, MI; Kentwood, MI; Battle Creek, MI; Georgetown, MI;