Container Moving Services You Can Rely On In New York
Overseas transport for shipping containers, cars, heavy equipment and more.
Nationwide Transport Services is the best container hauling company in New York. Whether you want your shipping container moved across the state, country, or internationally, we're the right company. With over a decade of experience, modern resources, and knowledge, we're able to move shipping containers of any size, weight, and number safely and efficiently. Our services are easy to book, and a container transport specialist will start working on your request immediately. You can give us a call, email, or fill out a form on our website. The size and weight of shipping containers help us determine the best trailer for transport to accommodate them evenly. In addition, we're able to identify the best trailer to load and unload. We offer port to port, business to business, port to business, and business to port container shipping services. Below are the common ports we move shipping containers to and from New York.
Port of New York and New Jersey
Convenient Container Hauling Services in New York
Transporting shipping containers across New York
We must fully insure your shipping container to protect you in case of any type of accident. Regardless, we handle every shipping container with the utmost professionalism to ensure it's not damaged or the goods inside are. Once our team arrives at the pickup location, they must fill out a bill of lading form and have you sign it. That form shows the condition of your shipping container and goods before transport and is used at the final destination to help us confirm if it was delivered safely. If you ever confirm the state of your shipping container doesn't match the details on the bill of lading form, contact the insurance company immediately for compensation. You shouldn't sign the bill of lading form. Your shipping container will only be handled by professionals until it's delivered. Call us to make your container transport arrangements today at (877) 278-3135.
Shipping Container Transport Services You Can Rely On
Timely Container Shipping Services in New York
New York is home to New York City, which is often referred to as the world's capital. It is a haven for mega businesses and economic activities such as transportation, real estate, media, and insurance. The Port of New York and New Jersey, among the other significant engines steering this state, make New York extremely busy. As a result, the population here is enormous, making congestion rampant. We have mapped out the best highways to aid us in serving our clients in a timely fashion. These are;
Interstate 78: which runs from the Hudson River, New Jersey, to tunnel plaza, Lower Manhattan. 

Interstate 81: running from the southern terminus at the Pennsylvania state line to the Northern terminus at the Canadian Border at Thousand Islands. 

Interstate 88: connecting interstate 81 and interstate 90 at the New York State Thruway. 

Interstate 99: which runs north from Pennsylvania to interstate 86 Corning.
Contact us today to get a free freight shipping quote.
RELIABLE FLATBED SHIPPING SERVICES IN NEW YORK
FLATBED SHIPPING SERVICES YOU CAN RELY ON IN NEW YORK
NationwideTransport Services is the best-flatbed transport services provider in New York. We have flatbed trailers across all cities in New York to help you transport your load safely and on time.  When you book our flatbed transport services to or from New York, we assign your shipping request to a dedicated specialist who will help you acquire the right transport documents. In addition, they identify the best trailer for transport based on the weight and dimensions of your load. We mainly use the 20ft, 40ft, 48ft, and 53ft flatbed trailers to haul loads of different sizes and weights. Our services are door to door, terminal to terminal, business-to-business, port to port, and port to business. We're familiar with shipping regulations in New York and will adhere to them to ensure your load is delivered safely and on time.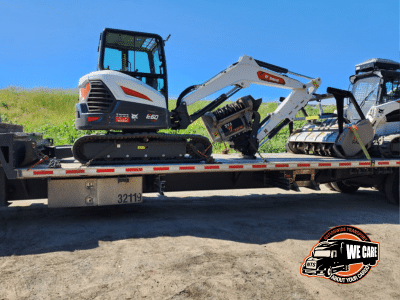 THE BEST FLATBED SHIPPING COMPANY IN NEW YORK
AFFORDABLE FLATBED SHIPPING SERVICES IN NEW YORK
We've offered flatbed transport services to and from New York for over a decade. We're familiar with the fastest and most convenient routes to ensure your load is delivered safely and on time. The cost of transporting a load on a flatbed trailer varies from one shipment to another based on weight, dimensions, number of miles, and other factors. In addition, we offer expedited flatbed shipping services at additional costs for clients who want their loads shipped on short notice. For flatbed transport services in New York, call us now!
FLATBED AND CONTAINER TRANSPORT SERVICES ACROSS NEW YORK
Nationwide Transport Services offers flatbed and container shipping services to and from every city in New York. We're familiar with the best routes to use in different cities to ensure your load is delivered on time. Common cities we serve include;
New York City, NY; Buffalo, NY; Rochestor, NY; Yonkers, NY; Syracuse, NY; Albany, NY; New Rochelle, NY; Mount Vernon, NY; Schenectady, NY; Utica, NY; Huntington, NY; Ramapo, NY; Amherst, NY; Greece, NY; Greenburgh, NY; Clarkstown, NY; Cheektowaga, NY; Colonie, NY; New Rochelle, NY; Tonawanda Town, NY; Mount Vernon, NY; Schenectady, NY; Utica, NY; Clay, NY; Hamburg, NY