Convenient Container Transport Services in Washington
Overseas transport for shipping containers
Transportation of shipping containers is time-consuming and needs to be done by a professional. With over a decade of experience, we've helped thousands of clients transport shipping containers to and from Washington, different parts of the country, and internationally. Once you contact us, one of the specialists dealing with container transport will take your shipment details and start processing them immediately. Therefore, ensure you have all the relevant information about your shipping container. That includes size, weight, pick-up and drop-off locations, and distance. With accurate information about your shipment, we can choose the best trailer, acquire transport documents, apply for shipping permits if needed, and schedule resources such as cranes and rigger crew. Washington has a lot of ports, and some of the common that we serve include:
Port of Seattle

Port of Tacoma

Port of Longview

Port of Kalama

Port of Vancouver

Port of Everette
Pocket-Friendly Container Moving Services in Washington
Transporting shipping containers across Washington
The cost of shipping a container within, to, or from Washington varies depending on size, weight, distance, mode of transport, and season. Full shipping containers will cost more to transport than empty ones. That's because they require more manpower and resources. In addition, the insurance cover is much higher. Our team must fill out a bill of lading form before loading your container on the trailer. That will show its condition before transport so that you're fully compensated if it doesn't arrive safely. With Nationwide Transport Services, you get to work with a specific agent whom you can contact at any time of the day for updates. That makes communication easy, and no important information is lost. For fast container shipping services in Washington, contact Nationwide Transport Services today through our toll-free number at (877) 278-3135.
Shipping Container Transport Services You Can Rely On
History of Washington and the Highways We Use For Transport
The economic state of Washinton is relatively strong. It showcased the state as the fastest-growing gross state product in 2019. Washington has multiple industries. It has an hourly minimum wage of 13.69 dollars, the country's second best. Among the state's wealth treasures, Washington has about 75 shipping ports. We have uncovered the most reliable routes to and from these ports. They aid us in connecting with its clients in and out of the state. These highways include;
Interstate 5: covers 276.62 miles from the Oregon state line, Vancouver, to the Canadian border in Blaine.

Interstate 82: stretching from I-90/US 97, Ellensburg, to I-82/US 395 at the Oregon state line next to Plymouth.

Interstate 90 runs from SR 519, Seattle, to I-90 at the Idaho state line, covering 297.51 miles.
Contact us today to get a free freight shipping quote.
FLATBED TRAILER TRANSPORT SERVICES YOU CAN COUNT ON IN WASHINGTON
FLATBED SHIPPING SERVICES YOU CAN RELY ON IN WASHINGTON
Flatbed trailers are commonly used to transport machinery, vehicles, bulk cargo, and trucks. They're versatile due to their structures and different options. Flatbed trailers have platforms of 20ft, 40ft, 48ft, or 53ft. The platform used depends on the size, weight, and number of loads being transported. For example, the transportation of multiple trucks or vehicles would require a 53ft flatbed trailer because it's more spacious and the weight will be evenly accommodated. The maximum weight and size accommodated on flatbed trailers are 48,000 pounds, 53ft in length, 8.5ft in width, and 8.5ft in length. Any load below that weight and dimensions will fit on a flatbed trailer. Whether you're seeking door-to-door or terminal-to-terminal flatbed shipping services in Washington, we're here to serve you. Our services extend to business to business, port to port, business to port, port to business, and every other location.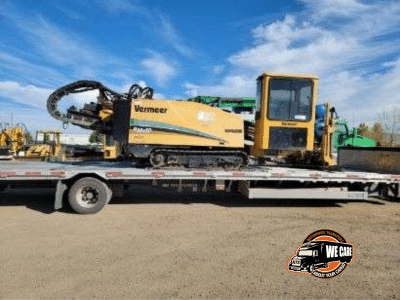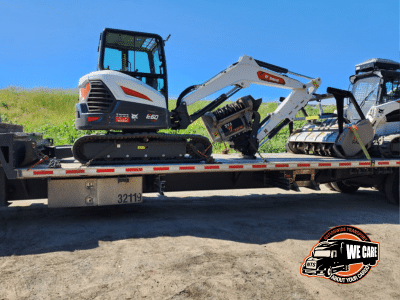 THE BEST FLATBED SHIPPING COMPANY IN WASHINGTON
FULLY INSURED FLATBED TRAILER TRANSPORT SERVICES IN WASHINGTON
Nationwide Transport Services will fully insure your shipment and add your name to the insurance cover. Contacting the insurance company can confirm we've fully insured your equipment with this copy. We're the best flatbed trailer shipping company in Washington. The cost of our flatbed trailer transport services in Washington varies depending on the equipment you're hauling. Large loads require a longer platform to accommodate their weight and dimensions evenly. To transport a load on a flatbed trailer in Washington, contact us today through our toll-free number at (877) 278-3135.
FLATBED AND CONTAINER TRANSPORT SERVICES ACROSS WASHINGTON
Nationwide Transport Services offers flatbed and container shipping services to and from every city in Washington. We're familiar with the best routes to use in different cities to ensure your load is delivered on time. Common cities we serve include;
Seattle, WA; Spokane, WA; Tacoma, WA; Vancouver, WA; Bellevue, WA; Everett, WA; Kent, WA; Renton, WA; Spokane Valley, WA; Federal Way, WA; Yakima, WA; Bellingham, WA; Kirkland, WA; Kennewick, WA; Aubrun, WA; Pasco, WA; Marysville, WA; Redmond, WA; Sammamish, WA; Lakewood, WA; South Hill, WA; Shoreline, WA; Richland, WA; Burien, WA; Olympia, WA;